Welcome To Tribal Expression
Canada's Premier Piercing Studio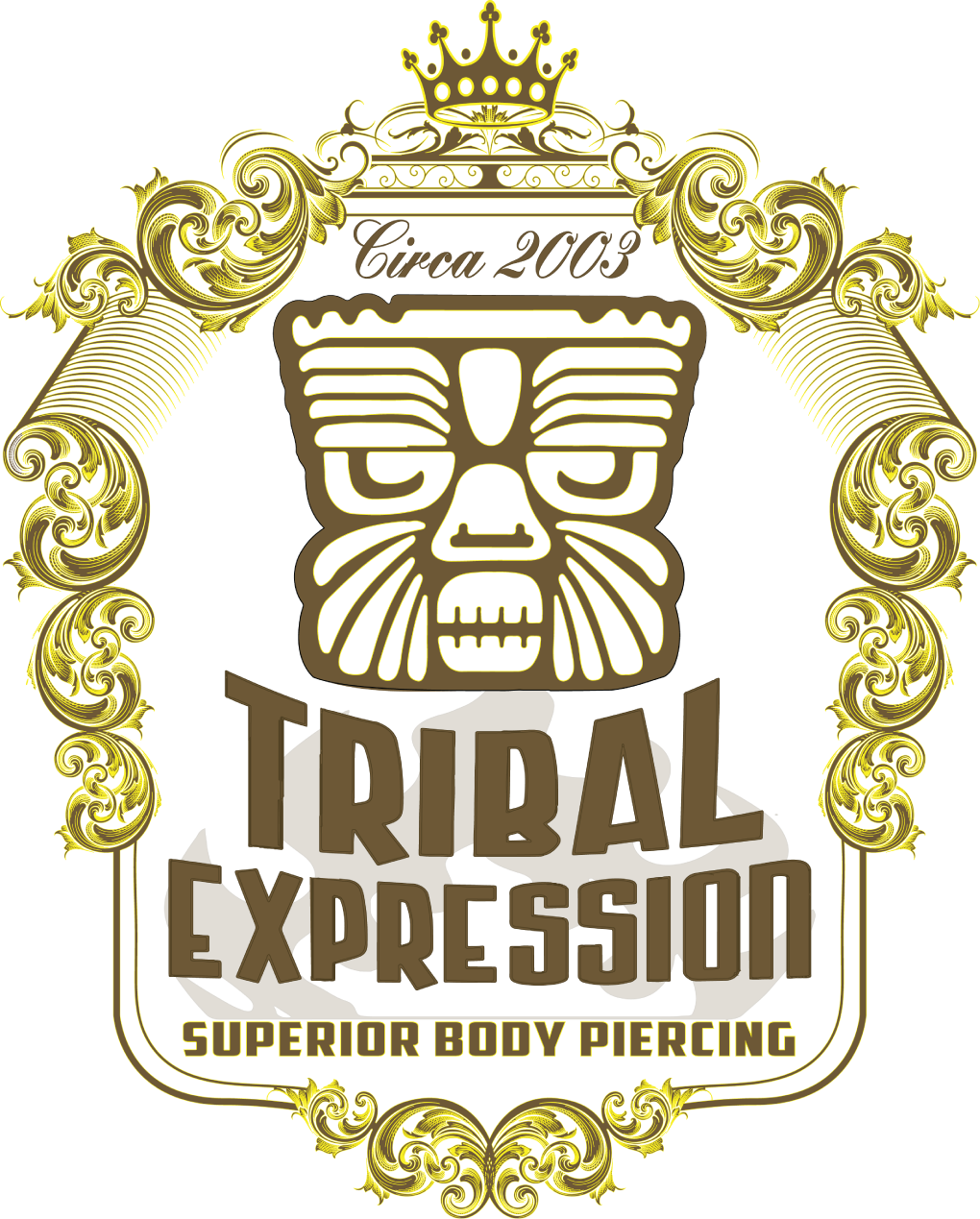 ---
If your looking for calgary tattoo shops, go to
tikitowntattoo.com and keep it in the tribal family
NEWS: Tribal Expression and Tiki Town has undergone some major renovations!!!
Tribal expression now has our own App avalible in the

The Tribal Expression Body Piercing app is a one stop body piercing resource for all of our clients or future clients. It has one stop access to our web site, Facebook, Instagram, videos and more.
We even added a multi use coupon accessible within the application, just one more the benefits of using our online app.
ALL clients that use the app and show the app coupon on their mobile device will always receive 10% their jewelry w/ piercing!!!!!!!!!!!!
It will be avalible in the Apple store in the next few days.
---
Hey Tribal fans, here's the announcement details you've all been waiting for!!;)
$12 piercings @ Tribal Expression
In our past anniversary sales we've seen hundreds of clients wait in line for hours and some clients we just couldn't accommodate. So, to avoid this and lessen your odds of missing out we will have 100 tickets up for grabs as presales.
Beat the line up and beat the rush!!!!
We'll be selling a LIMITED number of $12 tickets that cover your piercing cost and guarantee you a scheduled appointment on either Fri. Nov. 27 or Sat. Nov. 28.
100 Pre-sale Tickets go on sale Fri. Nov. 20th at 11am
so get down to the shop and grab yours before t
hey're all gone!!!
There will be jewellery sales, door prizes, snacks and more for the whole week!!;)
There will be 50 walk-in appointments available for Fri .Nov. 27th between Sat. Nov. 28th
as well but don't take the chance!
We will have sweet coupons for any client that we cannot accommodate!!!!!!
AND we're giving 4 of you a chance to win a $50 gift certificate simply going to our Facebook page by liking and sharing the anniversary post!
--appointments must be on time--if you miss or need to reschedule your appointment for a regular business day you will only need to pay the difference in price of a regular piercing minus your $12 coupon. e.g.. reg. navel price $35 minus $12 = $23
--3 piercing limit per client
--genitals, multiple piercings requiring one piece of jewelry e.g.. orbitals/coils and infant lobe piercings will not be offered on this day
--all $12 appointments must select/pay for the jewelry at time of booking appointment
--discounts cannot be combined with any other offers
call the shop for any other questions
---
check our facebook page for current updates!
We are Calgary's Premier Body Piercing Studio Offering, Body Piercing, Dermal Anchors, Scarification, Branding, Laser Tattoo Removal / Fading, and Custom Body Jewelry Manufacturing.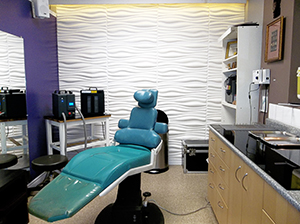 A large percentage of our body jewelry is hand-made in-shop. This way we can guarantee that all of our jewelry is made of the highest quality implant-grade metals.
As a body jewelry manufacturer, we're also able to offer a much wider range of jewelry styles. If there's something you'd like and we don't have it in-store, just ask, we're happy to do custom orders, and for no extra cost. We even manufacture custom gold jewelry for "Fergi" from the Black Eyed Peas.
Tribal Expression currently has 2 CNC millls and 1 CNC Lathe for custom jewelry manufacturing.
Custom body jewelry and gold body jewelry manufacturing has always been an Integral part of tribal expression, in fact previous to tribal expressions existence Keith Kennedy worked at to the point body piercing in Calgary.
At that time you Started a small jewelry company and became lucky enough to be taught some goldsmithing information information by Scott Walker in Calgary. Keith then sold body jewelry and perfected his craft, all well piercing.
When Keith quit at to the point and started tribal expression he took his jewelry shop and his employees with so high quality jewelry could be offered in-house and pierced.
All piercings at Tribal Expression are done and/or overseen by either Keith Kennedy, Nia, Dee or Arielle.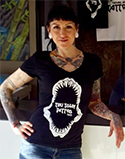 WOW 4 full time piercers under one roof??? 2 on shift at most times.
Keith has been professionally trained in San Francisco in the fine-art of piercing and sterilization techniques, branding, scarification and suspension. Keith has over 20+ years of full time piercing experience in Calgary. Keith Kennedy - Tribal Expression - is now pleased to offer our clients laser tattoo removal and/or tattoo fading. Please come by for a FREE, NO OBLIGATION, tattoo removal consultation.
Nia has been professionally piercing for over 10 years and we are pleased to have Nia in the Tribal Expression Family, Nia is a perfect fit here at Tribal. Her piercing styles, customer service and professionalism are exactly what we at Tribal Expression pride ourselves in.
Dee (Deanna) has been professionally piercing in Calgary for over 10 years as well, all of those years at "To The Point". We welcome Dee's deep-rooted Calgary client base into the Tribal Expression Family.
We are very please to announce Arielle as our newest member to the Tribal Team! Arielle has been piercing for 4 years and loves it just as much as the day she started. Arielle apprenticed in Winnipeg and has recently moved to Calgary to grow as a piercer with the Tribal Expression Family.
Keith, Nia, Dee and Arielle continually further their piercing education by attending annual industry seminars and professional conferences to upgrade and develop new skills. These skills, techniques and body jewelry advancements are implemented at Tribal Expression, this allows Tribal Expression to be one of the most current and up-to-date piercing studios in Canada.
---
Did you know that Tribal Expression does Tattoo Removal and Tattoo Fading???
Tribal Expression has been doing laser tattoo fading, specializing in fading for covering or reworking your old, ugly tattoo??
We have been working with many of the tattoo shops in Calgary for many years and are one of the only professionals in our industry offering tattoo removal in Calgary.
Come in for a free Quote
**Don't Forget to check out Tribal's Tattoo Removal and Fading** (click here)
---
Tribal Expression is pleased to announce that we now have Three (4) full-time Body Piercers on Staff to accommodate the growing needs of our Clientele and to give all of our customers the Superior Customer Service that they deserve. Tribal Expression has been working extremely hard to work towards this goal and reduce client wait times, as previous to these changes, Tribal Expression was averaging up to twenty-six (26) appointments a day, and we now feel that we can accommodate up to forty (40) clients a day.
Tribal Expression is pleased to welcome our newest member, Arielle who has recently moved from Winnipeg to Calgary; and, Dee, formerly of "To The Point", to the Tribal Expression Family. With the addition of Arielle's four (4) years of experience; Dee's ten plus (10) years of experience; and, Nia's ten plus (10) years of experience; and, Keith's extensive twenty (20) years of experience - bringing to Tribal Expression's clients, a total of over forty (44) years of piercing expertise under one roof !!
---
Tour Of Tribal Expression & Tiki Town Tattoo
---
Tribal Expression and Tiki Town Sterilization Practices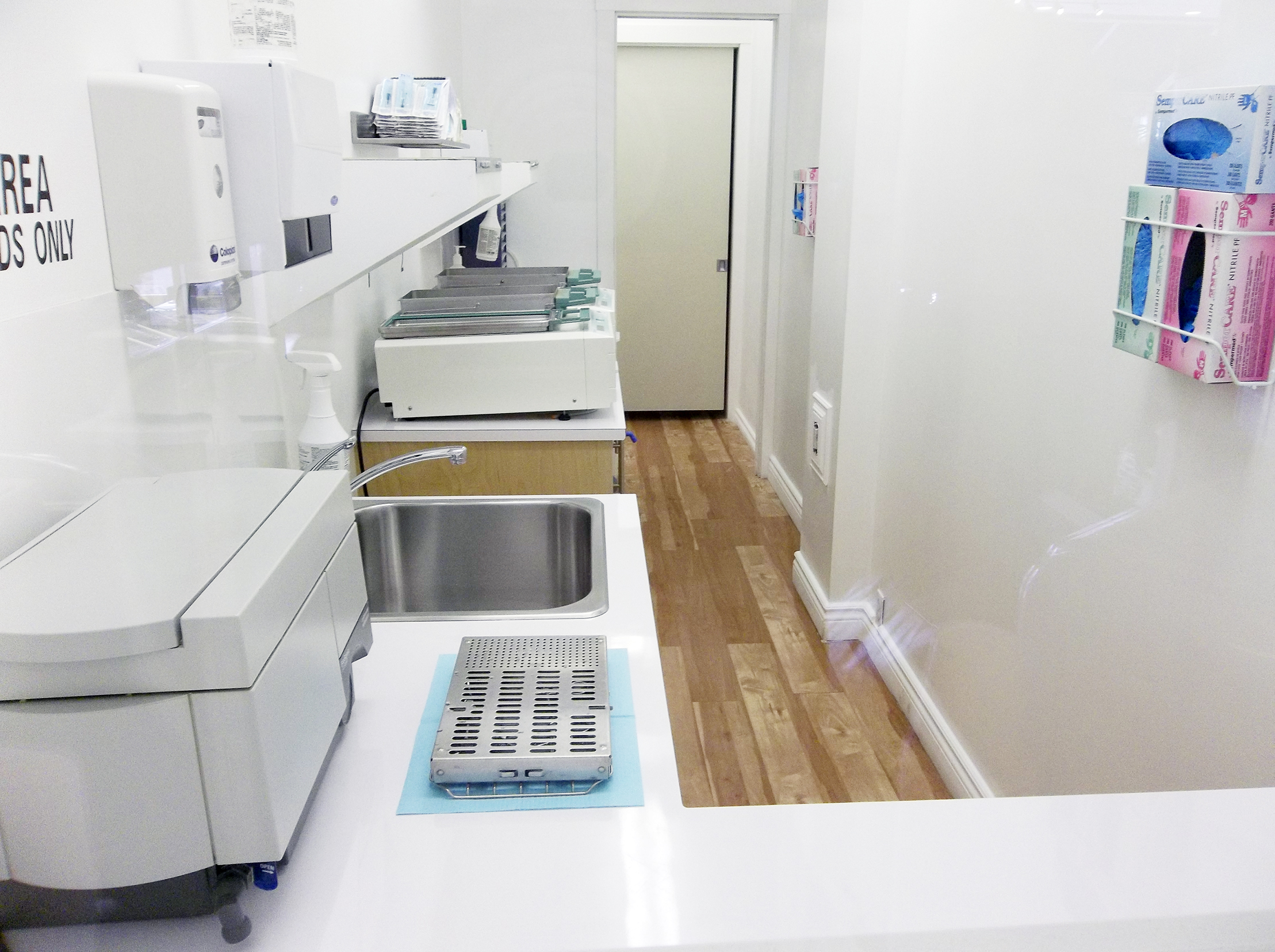 Tribal Expression's Sterilization Room
With our new sterilization room, which is visible directly from our waiting
area, you can watch your procedures getting induvidually sterilized!!!!
---
Keith has been widely regarded as a professional in advanced piercings such as surface piercings, multiple piercings with one piece of jewelry, and genital piercings. Keith has helped pioneer the "Dermal Anchor" movement, and is currently one of the only manufacturers in the world making implant grade polymer dermal anchors.
Tribal Expression has been doin dermal anchors so long that we pritty much own the name like, dermalanchor.com,dermalanchor.net,dermalanchor.org,dermalanchor.biz.dermalanchor.ca, and more.
At Tribal Expression we use the 2 Statim 5000 and Statim & 2000 Autoclaves, some of the best and fastest autoclave systems in the world. This allows us to guarantee that the tools and jewelry for each piercing will be individually sterilized for each client. This means the tools come right out of the autoclave and are immediately used, thus eliminating any risk of cross contamination. Any of our supplies that need to be stored in the room are stored under germicidal UV lights so that they can be stored in the safest possible conditions.
Here at Tribal Expression every piercing is done using a brand new single-use disposable needle for all piercings. All needles are disposed of properly after the piercing and will never be re-used.
Tribal Expression also owns Tiki Town Tattoo (right next door), Tiki Town four(4) full time tattoo artists. We feel that between the 2 shops we are able to cover all forms of body modification! Check it out @ www.tikitowntattoo.com
Tiki Town Custom Tattoo upholds the sterilization standards in the tattoo industry, if you're looking for Calgary tattoo shops or custom Calgary tattoo shops be sure to check out Tiki Town Tattoo.
---
NEWS: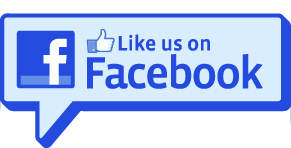 Tribal and Tiki Town Is now in phase 2 of our major renovation, we are pleased to announce that both shops got brand-new facelift.
There's new floors, new rooms, new reception counter, WHAT???---- WHAT new reception counter?
Thats Right!! Got rid of the old big reception area and adding new reception BLING!! Within our expansion we added a third piercing room to handle the ever growing demand.
The expansion is also brought in many new jewelry lines & new jewelry products within the lines that we currently carry.
WE apologize but we had to remove the photo gallery off our web site for repair, but be sure to check out our > facebook page < and stay up to date with all the new happenings at the shop.
---
We are proud to announce that we are now offering Tribal Tooth "Bling" as a new form of self adornment! What are Tribal Tooth "Blings"? Tribal Tooth Blings are temporary tooth gems using 3M dental bond and high quality dental curing lights with the thinnest Swarovski Crystals on the market! They can last anywhere from three (3) months to three (3) years and cause no damage to the underlying tooth.
Our Tooth "Bling" holds the same standards as our piercings when it comes down to aseptic technique and the same quality bedside manner that our clients expect. Make sure your smile shines as much as your body jewelry this summer!
---
Tribal is super busy, please make sure to book an appointment online or by phone!!!
Currently we are averaging 20 - 25 Appointments per day. It is not rare for Tribal Expression to be booking up to 3 to 4 days in advance and we are having a hard time accommodating Walk-ins, (we will try to always fit in Walk-ins, but you may end up waiting a long time).
Tribal Expression is currently stocking Tribal In-House Jewelry, Body Vision Los Angeles (BVLA)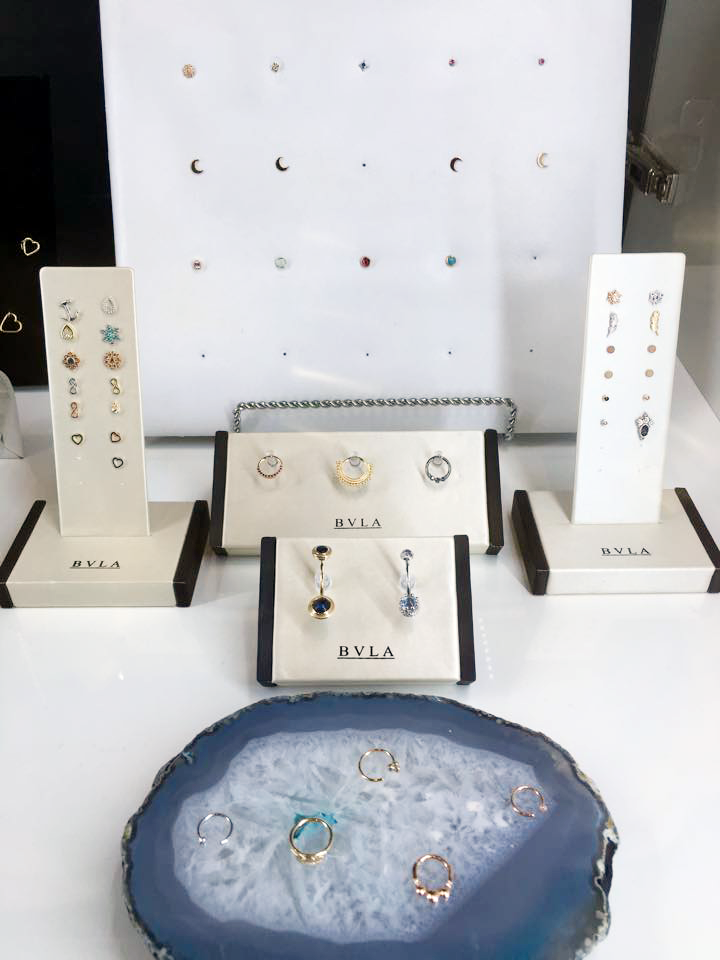 Maria Tash, Anatometal, Industrial Strength, Glasswear Studios and many others. We pride ourselves in offering our clients only the best that the industry has to offer.
Tribal's in house goldsmiths have produced the new "luxury line" this multi toned 14kt gold line comes in golden yellow, traditional rose gold and brilliant palladium white gold. The Luxury Line only comes with genuine Vs2 diamond's and stunning coloured diamonds.
Tribal Expression is now offering ROSE GOLD nostril screws!!
Tribal is open 7 Days a week!
Monday: 11:00 AM - 7:00 PM
Tuesday: 11:00 AM - 7:00 PM
Wednesday: 11:00 AM - 7:00 PM
Thursday: 11:00 AM - 7:00 PM
Friday: 11:00 AM - 7:00 PM
Saturday: 11:00 AM - 7:00 PM
Sunday: 11:00 AM - 7:00 PM
---